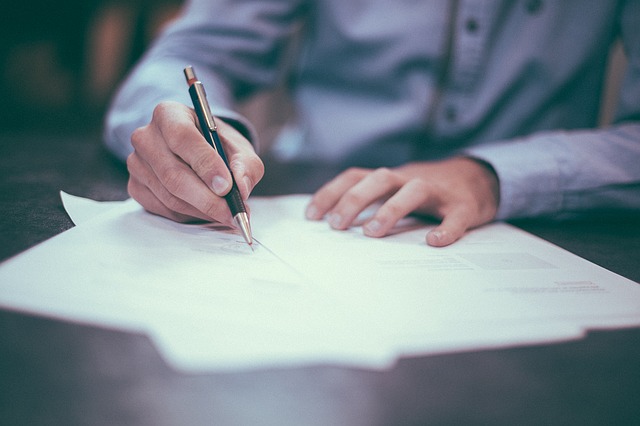 Losing a loved one is one of the most traumatic events anyone can experience. Along with the emotional turmoil, there are often legal affairs that have to be settled. Moreover, if there is no will the decedent's heirs may have to go to probate court to divide the estate. Thankfully there is a way to avoid the headache and expense of the probate court.
If it is an estate valued at less than $150,000 the California Probate Code 13050 has created a procedure that allows a beneficiary to inherit a small estate without a formal probate proceeding. The process involves having an Affidavit for Collection of Personal Property notarized.
You're entitled to use the small estate procedure if you have a legal right to inherit from the deceased. People who qualify include a beneficiary in the deceased's will and the guardian or conservator of the estate.
If the deceased died without a will (intestate), then you must be someone who has a right to inherit under the state intestacy inheritance law (spouse, child, or possibly other relatives if no spouse or child exists).
The affidavit must be accompanied by:
A certified copy of the death certificate
Evidence of the decedent's ownership of the property

Proof of identity of the person signing the affidavit
Personal property is anything that is not real estate, such as furniture, jewelry, household goods, and bank documents.
To collect the personal property three criteria must be met:
At least 40 days must have elapsed since the death
No administrative proceedings are pending
The estate cannot exceed $150,000 in value
Does the small estate affidavit need to be filed with the court?
No documents are required to be filed with the court if the small estate law is used.
Where do you get a small estate affidavit?
You can get the form from the court in the county of the decedent or online.
I have included links to the Affidavit for Collection of Personal Property form, the California Courts, LegalZoom, and the Sacramento Law Library for more detailed information.