| | |
| --- | --- |
| Posted on February 10, 2014 at 10:00 AM | |
When people think of a Notary Public they don't necessarily think mobile. A regular notary public works from an office that you travel to in order to have your document notarized. Usually, they work out of mail box stores, copy centers, banks and travel agencies.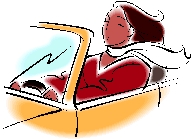 A Mobile Notary Public travels to you. Our motto is have stamp, will travel! The mobile option is for those that want the convenience of someone coming to them. Our lives are so busy these days it's nice to have someone come to you. The traveling notary is also good for those that are home bound, in a nursing home, or hospitalized and it is impossible for the individual to leave to have a document notarized.
There is an extra charge for the mobile notary services but it is hard to put a price on convenience. Each notary sets their own travel fee, which may include such variables as distance, weekday vs. weekend, if it's a holiday, and the time of day (whether you're needed early in the day or late in the evening).
I provide mobile notary services in Long Beach and throughout Los Angeles & Orange counties so when the need arises give The Document Diva a call.
I look forward to meeting all of your mobile notary needs!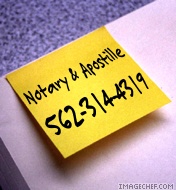 *Note: While the travel fee may vary the maximum a notary can legally charge for a notarization is $10 per notarized signature in California.